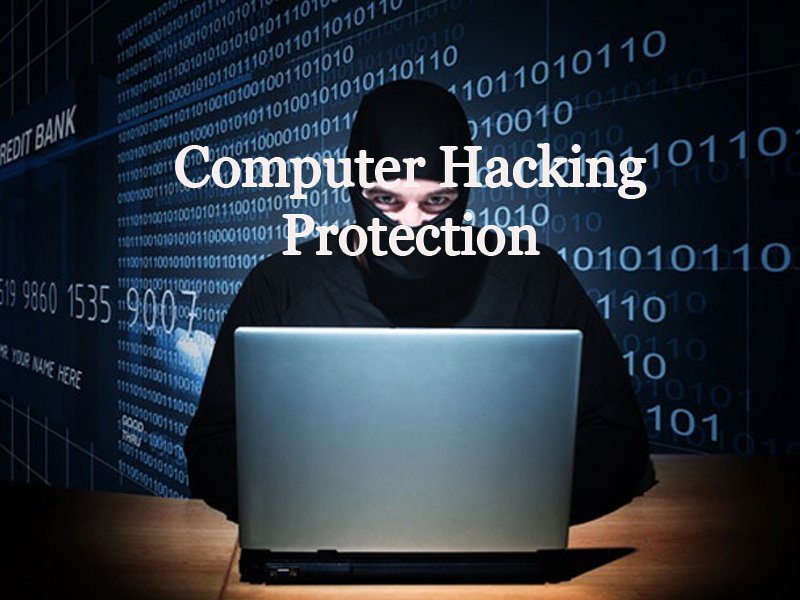 Healthcare information management becomes more automated every day. Networks are more complex now than ever and are made even more so when EHR, lab systems, radiology, and the other systems used for diagnostics and treatment are added to the sources and uses of this information. All of them impact care delivery directly, and the professionals and patients alike are more reliant upon them than ever. As such, this system forms the nervous system of the institution, and just like its counterpart, must communicate freely and immediately to all the parts it serves and connects.
IT network security vulnerability assessment is one of the most important aspects to comply with HIPAA security rule requirements. Many healthcare organizations are unaware of the fact that according to the HIPAA rules it is important to have this assessment done on a periodic basis. Organizations are also unaware of the vulnerability of IT network open ports, their anti-virus is not updated, missing patches, unsupported operating systems like Windows XP, and some systems have expired anti-virus. There is also a high risk of cyber-attacks, so it is important to safeguard your intellectual property, company secrets, financial data, and client information.
What is Penetration Testing for Network?
IT Network is one of the most important elements of any organization and to ensure that your IT network is fully secured and working fine, we will conduct IT Network Penetration testing. This testing consists of a process that intentionally attacks your IT Network system with an intention of finding security weaknesses. This process will help in identifying the vulnerability in your IT network security before any real cyber-attack happens.
Benefits of conducting Network Penetration Testing
We discover what information is presented to others seeking to connect to your website and recommend how best to reduce that to the minimum necessary, and prevent data leakage;
We examine closely any vulnerabilities that may be revealed through your servers and websites, and work to correct or eliminate them in order to increase their resilience to hostile intrusion;
Our experts plan and execute actual penetration exercises to determine how resistant to attack your network is, and develop a plan to reconfigure your systems to strengthen their defenses;
Our penetration tests look specifically for any flaws, misconfiguration, or missing patches that relate directly to your compliance posture, and recommend the precise steps to correct them and restore compliance to your IT infrastructure;
We use the most authoritative sources of information available regarding vulnerabilities found in websites, networks, servers, and applications in order to resolve any findings with the very best solutions to all current attacks;
Our penetration test team digs deep to find what hackers are looking for before they do, and without the operational damage and data losses they cause;
Having penetration testing done by our experts shows clearly that you are doing the necessary due diligence that many regulations require as part of a compliance program, and provides the basis for needed corrective actions that support your organization's secure operations;
What is a Vulnerability Assessment?
Vulnerability Assessment is a procedure that helps in identifying and correctly pinpointing the weaknesses in the overall IT Network and Communication system.
Using predefined profiles or customized configurations, the scan is run against the external portal facing the Internet or on your internal network. It runs quietly without consuming much network capacity, and in a non-disruptive manner: nothing is modified, and processes operate uninterrupted and as expected.
The result is a report of all the scanned devices and network segments and shows all detected vulnerabilities, configuration issues, and other anomalies found. They are fully described, rated against nationally validated standards, and ranked in severity according to impact. Our Security Experts review the results and consult with you on the best method approaches to resolving them in cost-effective, non-disruptive ways.
Benefits of Conducting Vulnerability Assessment of your Network
The most vital and immediate benefit of a vulnerability scan is that it informs your awareness and decisions about protective measures that must be taken to guard against cyber attacks. Scanning the network will reveal patch needs, poor configuration, policy failures, rogue devices, and other areas of vulnerability that can be exploited by hackers, and result in financial losses, impacts to care delivery, and potential liability issues.
Vulnerability scanning enables Management and Security professionals to proactively address these areas and create much stronger defenses against such attacks. Periodic repeat scans provide continuous visibility of the network security posture to ensure that the defensive strategy evolves to effectively meet emergent threats.
With networks constantly expanding and increasing in complexity as new systems are tied in, the potential for "blind spots" also increases. Vulnerability scanning, properly customized to your institution's needs, can effectively identify these spots and enable proactive protection measures to be clearly defined and cost-effectively implemented.
Do you need Penetration Testing and Vulnerability Assessment?
The following points will help you to examine if you really need Penetration Testing and Vulnerability Assessment
Is your IT network maintenance system outsourced to a third party?
Do you have your own internal information technology staff managing the IT Network?
Your managed service provider conduct regular IT assessment but you have not seen a detailed report and how it maps to HIPAA requirements
Do you think your network is vulnerable to cyber-attack?
Many organizations manage their IT Network system through a third party, so it becomes important to bring in an outside company to check your IT network. You want a different company to conduct an audit of your IT network.
We will conduct your IT Network Assessment in the following manner
The IT Network Assessment will include an assessment of the internal and external networks whether wired, wireless, or cloud-hosted.
The assessment report will include a technical vulnerability assessment of all IT assets, all electronically protected health information (ePHI), and physical and environmental controls. We will conduct external penetration testing and internal network vulnerability assessment.
What you will receive:
A clearly documented manual on the status of your IT Network systems and HIPAA compliance status.
IT Scan:
Management Plan – This helps to prioritize the remediation of identified risks based on each issue identified risk scores.
Asset Detail Report – A complete detailed report on each of the individual asset settings and configuration of your IT systems.
Asset Risk Report provides an overall risk of network health, performance & security of your IT systems.
Site Diagram provides a visual of all of the clinic's IT systems and configurations.
One hour of the call to explain to you our findings, areas where you are not compliant with reference to your IT system, and what you need to do to achieve HIPAA compliance.
Call us now at 515-865-4591 or email us at Bob@supremusgroup.com for all your IT Network Security Assessment, testing, and implementation needs.