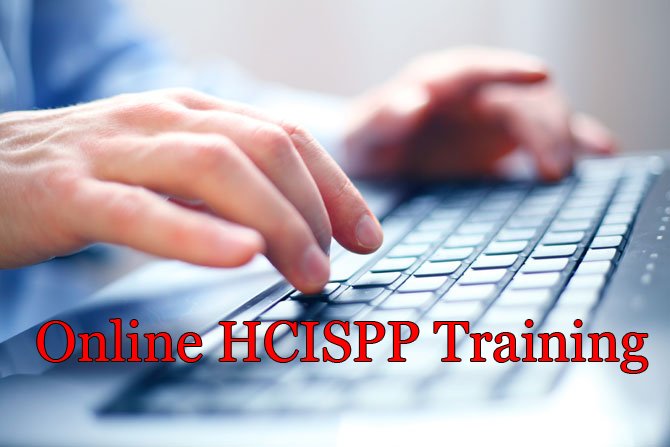 HealthCare Information Security and Privacy Practitioner (HCISPP)
HCISPP or HealthCare Information Security and Privacy Practitioner is a professional educational course to get a certification from the International Information Systems Security Certification Consortium (ISC2) and intended to communicate to the audiences about the basic structures, essentiality of legal basis and the information as well as issues of the security and privacy particulars within the explained circumstance of the American healthcare delivery system.  The main part of this course is to prepare the attendee for the examination to get the ISC2 certification.
With the rapid growth of healthcare industry, they are facing increasing challenges to keep all the personal health information secured and protected and thus, where it needs to ensure knowledgeable and experienced security as well as privacy of practitioners to protect such sensitive information of the people. HCISPP works as defense in protecting such health information. HCISPP credential confirms that a practitioner's experience and core knowledge in privacy and security can control personal health information with proper care and safety.

HCISPP Course Overview:
With the HCISPP certification course, you can gain knowledge and experience in the privacy and security control s for personal health information in an official ISC2 course certification. With our certification course you can polish your skills and knowledge related to healthcare security and also helps you a lot for preparing in the HCISPP exam. You will also learn legal, regulatory requirements as well as concept for the security privacy concept for healthcare information as it is really necessary to understand about your organizations and how they manage all information risk assessment practices and procedures.
The training course will help candidates to review and refresh their healthcare related information, security and privacy knowledge and also help them to identify the area for which they need to study and focus more HCISPP exams. Our course is your one source exam preparation which includes:
Official guide to the HCISPP Common body of knowledge
Official HCISPP Flash Cards
Official HCISPP Training Student Handbook
HCISPP Certification Exam Voucher
Collaboration with Classmates
Taught by an Authorized Instructor
Real-world learning activities an scenarios. 
HCISPP Training Learning Objectives:  In-depth coverage of six domains required to pass HCISPP exam for ISC2 certification:
Healthcare Industry
Regulatory Environment
Information Risk Assessment
Information Governance and Risk Management
Third Party Risk Management
Security and Privacy Control in Healthcare
Able to describe the associated practices, importance and value to another person, mainly for their coworkers and supervisors.
Be able to evaluate vulnerabilities, mitigations, risks and trade-offs while assessing third party sourced risks to healthcare contractual arrangements.
Our HCISSP training course prepares all its students for:
Have the concept on the diversity in healthcare industry. To achieve this, learner needs to gain knowledge from different types of health organizations with various types of technologies, information, dataflow and also how to manage, exchange data with the protection levels to keep the data safe.
Identify the relevant legal and regulatory needs related to healthcare information. It will be required in order to ensure that the policies and procedures of any organizations are in observance and following the proper data exchange procedures.
Have to describe the security as well as privacy concept as they are related to the Healthcare industry and also learners need to understand the relationship of security and privacy and how to handle and manage all the information properly.
Need to describe the risk assessment and risk assessment procedures for an organization.
Also, identify how organizations are managing the risk and what type of security and privacy governance required.
Identify the concepts to manage the third party relationships. Learners can gain knowledge regarding the concepts to use of their information, know about the third party assessment, security and privacy events and also recognize the improvement process of third party risks.
Several different types of activities are being used throughout the course to strengthen all the topics and increase knowledge retention. The activities may start from open ended questions from the instructors to the students, poll questions and matching, open or closed questions, group discussions and group activities too. This is a great way of interactive learning technique which is based on the adult learning theories.
1. Healthcare Industry: In this, you need to understand the Healthcare environment, foundational health data management and also third party relationships.
2.  Regulatory Environment: The outline of this course is:
a. Identify the applicable regulations
b. Need to understand the international regulations and controls
c. Understand compliance frameworks.
d. Compare the internal practices with new policies and procedures
e. Need to understand the responses on risk based decision.
f. Comply with code of ethics in Healthcare information.
3.  Information Risk Assessment: In this domain, you need to understand about the risk assessment and identify the control assessment procedures within the organizational risk frameworks. Also, need to participate in the risk assessment which consists with the role in the organization. Make proper efforts to remediate gaps.
4. Information Governance and Risk Management:
a. This domain is needed to understand the security and privacy of governance.
b. Also, require knowing about the basic risk management methodology.
c. Understand the information risk management life cycles and also need to participate in the risk management activities.
5.  Third Party Risk Management: The outline course of this domain includes:
Definition of third parties in Healthcare concept.
Determine or willing to know when third party assessment would required.
Maintain the lists of the third party organizations
Support their assessments and audits
Support the establishment of third party connectivity.
Respond to the notification of privacy and security events.
Need to promote the awareness of the requirement of such organizations internally as well as externally too.
Participate in remediation efforts.
6. Security and Privacy Control in Healthcare: This is one of the most important domains of this course where you need to understand the security attributes or objectives. Also,
Get the knowledge of general security concepts.
Need to understand general privacy principles.
Should understand the nature of sensitive data handling implications.
d. Understand the relationship between privacy and security.
Course Outline for HCISPP
The draft outline for this course makes allowance for the six domains of the HCISPP as described in the ISC2 Official CBK Guide (sourcebook and accompanying text) for the material, with slide counts varying according to the quantity of information to be delivered in each domain's module; outlined as
Introduction and Overview
Domain 1: Healthcare Industry
Understand the Healthcare environment

Types of Organizations in the Healthcare Sector (e.g. providers, pharma, payers, business associates)
Health Information Technology (e.g., computers, medical devices, networks, health information exchanges, Electronic Health Record [EHR], Personal Health Record [PHR]
Health Insurance (e.g., claims processing, payment models)
Coding (e.g., SNOMED CT, ICD-9/10)
Billing, Payment, and Reimbursement
Workflow Management
Regulatory Environment (e.g., security, privacy, oversight)
Public Health Reporting
Clinical Research (e.g., process)
Healthcare Records Management

Understand Third-party relationships

Vendors
Business Partners
Data Sharing
Regulators

Understand foundational health data management concepts

Information Flow and Life Cycle in the Healthcare Environments
Health Data Characterization (e.g. classification, taxonomy, analytics)
Data Interperability and Exchange (e.g. HL7, HIE, DICOM)
Legal Medical Records
Domain 2: Regulatory Environment
Identify applicable regulations

Legal issues that Pertain to Information Security and Privacy for Healthcare Organizations
Data Breach Regulations
Personally Identifiable Information
Information Flow Mapping
Jurisdiction Implications
Data Subjects
Data Owners/Controllers/Custodians/Processors

Understand international regulations and controls

Treaties (e.g., Safe Harbor)
Regulations
Industry Specific Laws
Legislative (e.g., EU Data Privacy Directive, HIPAA/HITECH)

Compare internal practices against new policies and procedures

Policies (information security and privacy)
Standards (information security and privacy)
Procedures (information security and privacy)

Understand compliance frameworks
Understand responses for risk-based decision

Compensating Controls
Control Variance Documentation
Residual Risk Tolerance

Understand and comply with Code of Conduct/Ethics in HealthCare information
Environment

Organizational Code of Ethics
(ISC)2 Code of Ethics
Domain 3: Privacy and Security in HealthCare
Understand security objectives/attributes

Confidentiality
Integrity
Availability

Understand general security definitions/concepts

Access Control
Data Encryption
Training and Awareness
Logging and Monitoring
Vulnerability Management
Systems Recovery
Segregation of Duties
Least Privilege (Need to Know)
Business Continuity
Data Retention and Destruction

Understand general privacy principles

Consent/Choice
Limited Collection/Legitimate Purpose/Purpose Specification
Disclosure Limitation/Transfer to Third Parties/Trans-Border Concerns
Access Limitation
Security
Accuracy, Completeness, Quality
Management, Designation of Privacy Officer, Supervisor Re-authority, Processing Authorization, Accountability
Transparency, Openess
Proportionality, Use and Retention, Use Limitation
Access, Individual Participation
Notice, Purpose Specification
Additional Measures for Breach Notification

Understand the relationship between privacy and security
Understand the disparate nature of sensitive data handling implications

Personal and Health Information protected by Law
Sensitivity mitigation (e.g., de-identification, anonymization)
Categories of sensitive data (e.g., mental health)
Understand Security and Privacy Terminology Specific to Healthcare
Domain 4: Information Governance and Risk Management
Understand Security and Privacy Governance

Information governance
Governance structures

Understand basic risk management methodology

Approach (e.g., qualitative, quantitative)
Information Asset Identification
Asset Valuation
Exposure
Likelihood
Impact
Threats
Vulnerability
Risk
Controls
Residual Risk
Acceptance

Understand information risk management life cycles
Participate in risk management activities

Remediation Action Plans
Risk Treatment (e.g. mitigation/remediation, transfer, acceptance, avoidance)
Communications
Exception Handling
Reporting and Metrics
Domain 5: Information Risk Assessment
Understand risk assessment

Definition
Intent
Lifecycle/Continous Monitoring
Tools/Resources/Techniques
Desired Outcomes
Role of Internal and External Audit/Assessment

Identify control assessment procedures from within organizational risk frameworks
Participate in risk assessment consistent with role in organization

Information Gathering
Risk Assessment Estimated Timeline
Gap Analysis
Corrective Action Plan
Mitigation Actions

Participate in efforts to remediate gaps

Types of Controls
Controls Related to Time
Domain 6: Third-party Risk Management
Understand the definition of third parties in Healthcare context
Maintain a list of third-party organizations

Health Information Use (e.g., processing, storage, transmission)
Third-Party Role/Relationship With the Organization

Apply Third-Party Management Standards and Practices for Engaging Third Parties Based upon the relationship with the organization

Relationship Management
Comprehend Compliance Requirements

Determine when third-party assessment is required

Organizational Standards
Triggers of Third-Party Assessment

Support third-party assessments and audits

Information Asset Protection Controls
Compliance with Information Asset Protection Controls
Communication of Findings

Respond to notifications of security/privacy events

Internal Process for Incident Response
Relationship between Organization and Third-Party Incident Response
Breach Recognition, Notification, and Initial Response

Support establishment of third-party connectivity

Trust Models for Third-Party interconnections
Technical Standards (e.g., physical, logical, network connectivity)
Connection Agreements

Promote awareness of the third-party requirements (internally and externally)

Information Flow Mapping and Scope
Data sensitivity and classification
Privacy Requirements
Security Requirements
Risks Associated with Third Parties

Participate in remediation efforts

Risk Management Activities
Risk Treatment Identification
Corrective Action Plans
Compliance Activities Documentation

Respond to third-party requests regarding privacy/security event

Organizational Breach Notification Rules
Organizational Information Dissemination Policies and Standards
Risk Assessment Activities
Chain of Custody Principles
Domain 7: Practice questions
Who Can Attend the Course?
This training course is mainly preferable for those who have at least 2 years of experience or having full time professional work experience in one or more of the above 6 domains of HCISPP course and also those who are taking the training and certification course of HCISPP to implement, manage and assess the appropriate privacy and security controls of healthcare. Ideally, the candidate must already hold CISSP certification from ICS2 but it would not required for the material to be available to the attendee. The training course is ideal for those working in such positions but not limited to:
HealthCare Compliance Officers
Information security Officers
Privacy Officers of HealthCare companies
Auditors
Risk Managers/Analyst
Information Technology Manager
Privacy and Security Consultant
Practice Manager
Medical Records Supervisors
Three learning Methods for HCISPP Credential Training:
Online Anytime HCISPP Certification Training
Many busy individuals cannot spend 4 days in the classroom-based or private on-site seminars. This option is great for candidates who cannot take time off of work to attend the classroom seminar.  This is the most cost effective option.
Course Duration: 22 Hours
Cost: $1,200
Special Discount of $600 if bought with CHPSE Package of $1700
FINAL PRICE AFTER DISCOUNT: $600 (when bought with CHPSE package of $1700)
Additional products and services to buy (Official ISC2 manual: $100, Two-hour Instructor's time by Phone: $250, CHPSE package which includes CHPSE Course, Printed Manuals and Unlimited CHPSE exam attempts: $1700)

Instructor led Classroom HCISPP Seminar
This is a 4 days class offered in 8 hours session with breaks in between. Registration cost includes the official HCISPP manual and breakfast, lunch and snacks during the training.  This training is ideal if you are a hands-on learner, like to interact with your instructor and classmates in a live setting, or want to finish the training by dedicated full 4-5 days for training and exam then this is ideal option for you.
Cost: $2,500
Course Duration: 4 days class offered in 8 hours session

Training Dates:
Mar 4-7, 2019
Jun 3-6, 2019
Sep 9-12, 2019
Dec 2-5, 2019
Online Live with Instructor-led Course for HCISPP Credential
This is a 4-day class offered in 5-7 hour session with breaks in between. You are the ONLY student with the instructor in this training. Registration cost includes the official HCISPP manual.  This training is ideal if you want the convenience of being in your office and doing the training with the instructor and getting a personalized training to meet your specific goals.
Cost: $2,800
Course Duration: 4-day class offered in 5-7 hour session

Customized Onsite Training for HCISPP
We offer customized on-site training that saves money and time. The program can be scheduled at your location on a date that is convenient for you. We deliver training of 4 to 5 days depending on your training goals and learning objectives. We can also combine CHPSE and HCISPP course training if needed. Our course outline is flexible and can be customized to meet your requirements.
The training program can also be tailored to meet your specific requirements ensuring that your employees gain the fundamental knowledge required to meet your organization's specific goals and objectives of compliance and audit.
The dates for the training are flexible, based on instructor availability. Our instructors have backgrounds in healthcare background with many combined years of expertise in HIPAA, IT security and are HIPAA consultant who helps our clients with their compliance processes. Our training is updated for the HITECH Act, Omnibus rule and regularly updated as HIPAA privacy and security rules changes.
Contact us for more details to discuss which option is best suited to meet your learning objectives. Call Bob Mehta at 515-865-4591 or email bob@supremusgroup.com
Offer Only for Past Students:
Take the online HCISPP course (22 hours of $1200) for only $600, if you have taken CHPSE or CHSE training course through us. Ask for Coupon Code. Bob@supremusgroup.com