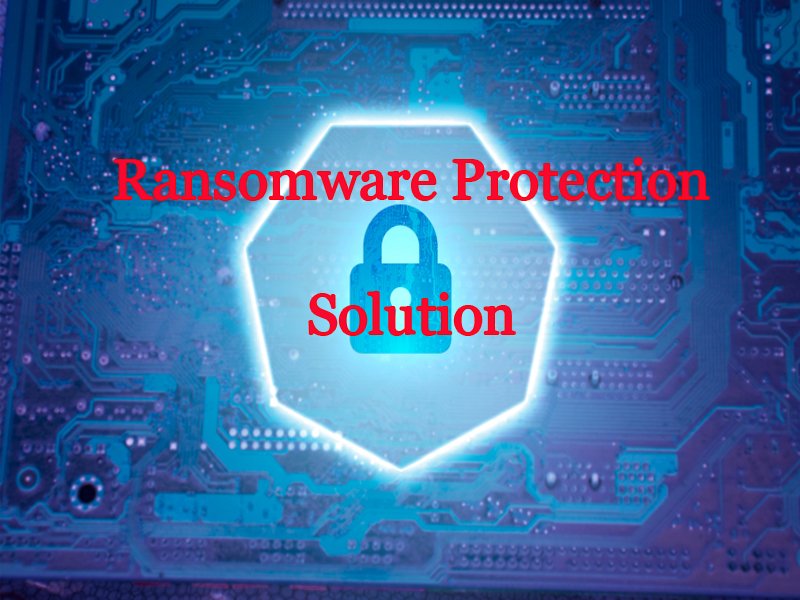 Best solution for Healthcare, Financial and any industry that needs to protect sensitive information and its availability (with 1 Million Dollar Guarantee)
Ransomware is the fastest growing malware threat, targeting users of all types —from the home user to the corporate network. On average, more than 4,000 ransomware attacks have occurred daily since January 1, 2016. This is a 300 -percent increase over the approximately 1,000 attacks per day seen in 2015. There are very effective prevention and response actions that can significantly mitigate the risk posed to your organization. Ransomware targets home users, businesses, and government networks and can lead to temporary or permanent loss of sensitive or proprietary information, disruption to regular operations, financial losses incurred to restore systems and files, and potential harm to an organization's reputation. Ransomware may direct a user to click on a link to pay a ransom; however, the link may be malicious and could lead to additional malware infections.
Antivirus vendors even admit a different approach is needed to stop unknown attacks. But trying to stay just a step ahead is not enough to stop sophisticated attacks.
Our next-generation endpoint and server protection uses several layers of attack prevention, including behavior detection and machine learning, to stop attacks that other vendors simply can't. It also provides unparalleled threat visibility at a minimum system impact.
What is Ransomware?
Ransomware is a form of malware that targets your critical data and systems for the purpose of extortion. Ransomware is frequently delivered through spearphishing emails. After the user has been locked out of the data or system, the cyber actor demands a ransom payment. After receiving payment, the cyber actor will purportedly provide an avenue for the victim to regain access to the system or data. Recent iterations target enterprise end-users, making awareness and training a critical preventive measure.
Is my Company Vulnerable to Ransomware Attacks?
Self-Assessment question to Prevent Attacks
A commitment to cyber hygiene and best practices is critical to protecting your networks. Here are some questions you may want to ask of your organization to help prevent ransomware attacks:
Backups: Do we back up all critical information? Are the backups stored offline? Have we tested our ability to revert to backups during an incident?
Risk Analysis: Have we conducted a cybersecurity risk analysis of the organization?
Staff Training: Have we trained staff on cybersecurity best practices?
Vulnerability Patching: Have we implemented appropriate patching of known system vulnerabilities?
Application Whitelisting: Do we allow only approved programs to run on our networks?
Incident Response: Do we have an incident response plan and have we exercised it?
Business Continuity: Are we able to sustain business operations without access to certain systems? For how long? Have we tested this?
Penetration Testing: Have we attempted to hack into our own systems to test the security of our systems and our ability to defend against attacks?
Enterprise Ransomware solution: Have we evaluated any solution which acts as an additional layer on top of all preventive steps that we have taken?
Which regulations will the company comply with by using Ransomware enterprise solutions?
PCI DSS3.1 Requirement 5
HIPAA Security Rule requirement 164.308(a)(5)(ii)(B), decreases organizational risk by evaluating malware based on system behavior and reduces malware exposure to organizations.
Six Things Your Next-Generation Endpoint Protection (NGEP) Must Do 
Your NGEP solution needs to address six core pillars that, when taken together, can detect and prevent the most advanced attack methods at every stage of their lifecycle:
1. Known Attack Prevention
Looking for known threats won't protect against variants or unknown attacks, but coupling it with additional security layers can pre-emptively stop known threats before they can execute on endpoints. However, instead of relying on a single vendor's intelligence, make sure your NGEP uses a vast collection of reputation services to proactively block threats and bad sources. Be sure the NGEP vendor uses data from the cloud, indexing files for passive scanning or selective scanning to keep it lightweight, instead of performing resource-intensive system scans.
2. Dynamic Exploit Detection
Hackers often use exploits to target code-level vulnerabilities so they can breach systems and execute malware. Drive-by downloads are a common vector for carrying out exploit attacks. NGEP should provide anti-exploit capabilities to protect against both application and memory-based attacks. This approach is much more reliable in detecting unknown attacks since the exploitation techniques themselves are not as easy to change or modify the shellcode, encoder, dropper, and payload components used in malware.
3. Advanced Malware Detection
Your NGEP must be able to detect and block unknown malware and targeted attacks – even those that do not exhibit any static indicators of compromise. This involves dynamic behavior analysis – the real-time monitoring and analysis of application and process behavior based on low-level instrumentation of OS activities and operations, including memory, disk, registry, network, and more. Since many attacks hook into system processes and begin applications to mask their activity, the ability to inspect execution and assemble its true execution context is key. This is most effective when performed on the device regardless of whether it is on or offline (i.e. to protect even against USB stick attacks.)
4. Mitigation
Detecting threats is necessary, but with detection only, many attacks go unresolved for days, weeks, or months. Automated and timely mitigation must be an integral part of NGEP. Mitigation options should be policy-based and flexible enough to cover a wide range of use cases, such as quarantining a file, killing a specific process, disconnecting the infected machine from the network, or even completely shutting it down. Quick mitigation during the inception stages of the attack lifecycle will minimize damage and speed remediation.
5. Remediation
During execution, malware often creates, modifies, or deletes system file and registry settings and changes configuration settings. These changes, or remnants that are left behind, can cause system malfunction or instability. NGEP must be able to restore an endpoint to its pre-malware, trusted state while logging what changed and what was successfully remediated.
6. Forensics
Since no security technology claims to be 100% effective, the ability to provide real-time endpoint forensics and visibility is a must. Clear and timely visibility into malicious activity throughout an organization allows you to quickly assess the scope of an attack and take appropriate responses. This requires a clear, real-time audit trail of what happened on an endpoint during an attack and the ability to search for indicators of compromise.
Which operating systems are supported?
Ransomware protection can be installed on the following operating systems.
Windows 7, 8, 8.1, 10
Windows Server 2008 R2, 2012 R2
OS X 10.9.x, 10.10.x, 10.11
Red Hat Linux, CentOS 6.5 and above
Features and Benefits of our solution
Broad platform support – Windows | OS X | Linux
Attack visualization with real-time forensics
Policy-based mitigation and remediation options
On-premise or cloud management options
Protection from all attack vectors – malware, exploits, live/insider threats
Over 4x lower TCO
One platform for antivirus, anti-exploit, and forensics
Low CPU utilization at 1-2%
Request for a Free Demo of the Product by calling us now at 515-865-4591 or email us at Bob@supremusgroup.com
FAQ on Ransomware & HIPAA Compliance