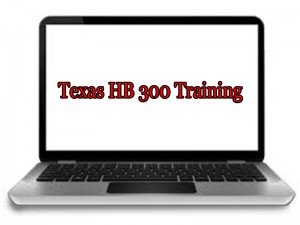 The Texas House Bill 300 (HB 300) was introduced in the year 2011-12. Texas House Bill 300 (HB 300) is also called "Texas HIPAA" or "HIPAA on Steroids!" owing to tougher provisions and required controls.
A big number of data breach violations was found in a survey conducted by 72 national healthcare providers and it was also found that a large number of healthcare providers mostly of all sizes does not take HIPAA rules and regulations seriously concerning individual health record protection.
With this new Texas House Bill 300, the workforce members employed in the healthcare industry and directly involved in the activities that are covered under HIPAA must receive training every two years.
SG provides HIPAA training along with the newly introduced new Texas HB 300 training to healthcare organizations that include business associates as well as covered entities.
Texas HB 300 Course Overview
Texas House Bill 300
Potentially Extensive Impact
Purpose of Act: PROTECTION
What is Protected?
Covered Entities Impacted
Restricted Activities
Consumer Access to Records
Consumer Complaints
Notice and Authorization Requirements
Breach Notification Current Version
Breach Notification SB 1610
Required Training Current Version
Required Training SB 1609 Updates
Enforcement
Audits
Civil Penalties for Noncompliance
Additional Penalties
Example Violation Scenario
Scenario: Civil Penalties for Noncompliance
Scenario: Number of Violations
HB 300 Action Items
Length of course: 60 minutes including test
Audio: Yes
Online course login expires in: 2 months of receiving the login details. You will not have access to online content after you complete the course.
Type of License: One user license cannot be transferred after login is assigned.
Texas House Bill 300 Training Certification Test
Students are only tested once upon completion of the course and they have to reach a 60% pass mark on the 10-question test for them to receive the Texas House Bill 300 Certification. The exam can be repeated till the student passes the test.
The test normally takes 10 minutes and it can be taken multiple times till you pass the test. Once you pass your test you can print out your certificate immediately.
Sample of the HB 300 Course
To view the sample of course, please visit https://youtu.be/1X2oz8C1q5M
Register Now $25
Register for HIPAA Overview with Texas HB 300: $45
Testimonials
I really enjoyed the course and look forward to using my HB 300 at workforce.
Marisa Romo
Great Course I thought the information was very precise
Augustus Edward Sueck
Excellent training with well defined aspects of the House Bill 300 and its requirements.
Angel D. Pagan Vazquez
If you have any questions, feel free to call us on 515-865-4591